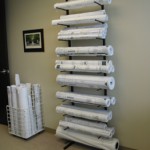 A large part of the work we do is commercial spaces and includes everything from developing engineered drawings to final installation. When your company works with DBIW your project is welcome and greeted with flexibility, quick turn-around and optimal business practices that result in custom, high-end manufactured products.
We supply and install architectural millwork, custom casework and high-end cabinets for a variety of commercial industries and organizations.
Banking
Institutional / Educational Facilities
Medical Facilities (Hospitals, Clinics, Dentists, Specialty Care, etc.)
Retail Centers
Government Facilities
Religious Organizations (Churches, Gathering Centers, etc.)
Corporate Offices / Commercial Space
Restaurants / Food Service
Hospitality / Hotels
At DBIW our goal is  to provide you with not only quality-milled products but to also establish a permanent partner in your company. We are here and ready to provide the seamless manufacturing and installation services needed for all your custom woodworking pieces. We invite you to look through our online showroom to view a small glimpse of the quality craftsmanship we can provide for you and your company.